Here follows a listing of various sites I've amassed over time. I hope this will be of great help to you in trying to find what youre looking for in trying to create your Starfleet/Star Trek creation! Official SF1701st links will be so noted. The newest additions come at the end of each category!

The sites listed here (in no particular order) are not necessarily endorsed by the Starfleet 1701st (except as noted), so "buyer beware". If you do business with these folks, do your homework before sending any money. Make sure you have recourse should anything go wrong. Make copies of corresondences and checks/money orders, and save emails. Mail fraud can be reported here:

https://postalinspectors.uspis.gov/forms/MailFraudComplaint.aspx

Internet fraud can be reported here:

https://www.ftccomplaintassistant.gov/

If you call, make notes of what's discussed and note date and time; and save your phone bill. If you take legal action, you'll need documentation to help support your case. Let us know if you have a problem with any of the folks listed. At the same time, let us you if you have a good experience with them too. And if you know of sites that we all may benefit from, please let us know! The links will be updated regularly.

Thank you!

Steve Thomas, President
Starfleet 1701st

***************************************************
FABRIC 


- Huddersfield Cloth - A UK fabric company with 22oz TWOK wool elastique (they call it cavalry twill) About $69USD a yard. Lightest colour is beige #H7460

Dollar Fabric - has superfine wool gabardine that can be used or dyed for DS9-VOY Jumpers
B Black and Sons - frequented by Robert Blackman for Trek fabrics

Fabric Hut
Associated Fabrics Corp

The Band Shoppe

Distinctive Fabric Online

Hancock Fabrics

DenverFabrics.Com

Logantex Fabrics Wholesalers



- SF1701st official fabric source!

Designer Fabrics Online

Fabric.Com

Fabric Direct

Sommers Plastic Products

Rose Brand Fabrics

Hamburger Woolen Company

Ictus Limited Band Fabrics

Fashion Fabrics Club

Vogue Fabrics - Nice variety of fabrics and accessories, with gold leather pelts!

Fabricland - UK company with nice metallics

Spandex Warehouse - All things spandex in LA!
 Spandex House - More spandex!

Spandexworld - A great selection of cotton lycra in various colours!

Berenstein Textiles - Great variety of colours in superspandex! Wool gabs and


- Everything stretchy!



- Western Costume - Maker of costumes for Hollywood (including "Star Trek"), with a supply shop for costumers, makeup, fabrics, costume rentals, and more!

DYE & DYE COMPANIES

Rit Dye - Info for dyeing, plus free colour-dye matching service


- Great range of dyes & dye products, mostly for naturals. See MX line for great colour variety 


- UK based



 - Dye & natural fabrics and supplies 



TRIM

Milford Army Navy - Has trim for NEM white dress uniform
VANGUARD - military uniform accessoriy supply, including lace (TMP, NEM Dress)

Sew Biz Fabrics - Has 1/8" gold/black cord on lip

Trim Plus

JKM Ribbon

Trim Fabric

Jay Trim

M&J Trimming

Fabric.Net Fabric Store

Marlowe White

Half Price Surplus

Sew Essential

Hand & Lock Hand Embroidery

Grip-Flex Corp.

Tinsel Trading Company


FOOTWEAR



-
This company made the boots for TOS and TMP! Cost $800 for TOS boots!

Caboots.Com

SCA Boots

MotorCowboy.Com - Sells TOS Trek boots.

Beat Wear (Beatle boots)

911Costumes.Com - Inexpensive vinyl "Star Wars" boots suitable for TOS boots.


- See under price list for their custom-made TOS boots!




HARDWARE, PROP SUPPLIES

Universal Mercantile Exchange - Latches, Chains

Ohio Travel Bag (Wholesalers) - Latches, especially for TWOK Field Jacket 

Garlan Chain (Wholesalers)-  Chain

Albest - Buckles, Latches, Hooks, Rings

Steinlauf & Stoller - Sewing accessories

Creative Designworks - Buckles, Snaps, Rings

Zoron Manufacturing  - Buckles, latches and rings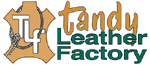 - Tandy Leather Factory. Leather, Accessories and Hardware. TWOK belt.

Manhatten Wardrobe Supply - Theatrical Sewing resource


- One stop shopping for your prop/model-making/appliance needs!


-
Textured sheet plastics thats great for Trek prop making! If not available at your local hobby shop, visit their website!


- Also a maker of styrene plastic for prop making and modelbuilding


COSTUME MAKERS

Abbyshot Custom Clothiers - Canadian Costume Makers

MURRAYMOUSIE - Professional costume maker who specializes in TOS outfits. She (Stephanie Mann) is highly recommended, as she has a 100% customer satisfaction rating. She will have your outfit to you within 30 days of placing your order. You can also talk with her about other genre costumes too!
JOE KEREZMAN - Joe is rebuilding his rep in the costuming realm! His specialty is TOS outfits (with craft velour and accurately dyed nylon double knit), and is expanding into the other Trek eras (ENT, TWOK, TNG, NEM). Shop his store "Starfleet Quartermaster"!


- The new prop and costume company that will produces high-quality ST'09 uniforms and props! Note on the site that both the owners frequent the RPF & DBW boards! Go to the Anovos Facebook page too! Also, they have the license to produce the new "Star Wars: The Force Awakens" Stormtrooper armor and other outfits!


TREK PATTERNS, PATTERNS, PROPS & DEALERS



THE OFFICIAL SOURCE FOR THE STARFLEET 1701st!  Patterns, Accessories and Props




- Trek Patterns, Accessories, Props and more! Propmaster, Scott Nakada, proprietor. 
 - Joe Kerezman's costuming site! http://www.costumecostumecostume.com/

- Joe Kerezman's Ebay shop!

Commercial Pattern Companies - for uniform base patterns

Simplicity Patterns

Saucers Over Hollywood - John Long's site showing TOS props/kits he made. He has made props for Trek & Hollywood productions, and posts on DBW as "JLong".


-
Trek and sci-fi merchandise

The patterns of Alex Beard, a contributor to the Starfleet 1701st forum! You can also buy his TOS tunics at the BWC Etsy website! http://badwolfcostumes.com/sewing-patterns/

Kwik Sew Patterns - Some patterns that can be converted for some Trek outfits



- Great TOS props and action figures!
 - Trek and other sci-fi toys, figures, props



- Authentics props for sale!




.



.
- Movie & TV props for sale!




-
Jason De Bord's excellent Trek/SciFi/Movie&TV blog!

- Excellent maker of Trek props, with tutorials and other Trek prop info. Now reformatted as a blog!



-  A site showing Alex's personal collection and commissions. A nice collection of props he built/enhanced and great commission work!



- Own a piece of Hollywood by sale or by auction! Lots of Trek/SciFi items and more!



- High end and retail Trek/sci-fi toys and props



- Limited edition high-end Trek and Sci-Fi prop maker. Highly recommended!


- A new blog about movie/tv props and costumes! Created by Dan Benton, who own the top NY Giants website!


PATCHES & EMBROIDERY



- Trek and other sci-fi patches and pins! https://www.scifigeeks.com/product-category/star-trek/

Starland - Sci-Fi Memorabilia

Sci-Fi Patch

American Patch & Emblem Company - No set up fee!



STARFLEET UNIFORM AND REFERENCE SITES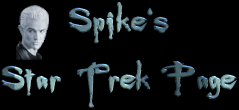 - Star Trek Uniforms, Graphics, Trivia



.
A Site About Props! The site that helped bring about the Starfleet 1701st!

Janet's Star Trek VOYAGER Site



-
Alec Peters blog on Trek auction uniforms and props! Many members own actual Trek auction items! Check it out!
STAR TREK SCREEN - USED COSTUMES AND PROPS - Paul Savoy's great collection of Trek costumes and props! http://startrekprops.jimdo.com/


Bernd Schneider's Trek Reference Site



.
Screencaps from ALL Trek shows and movies!

Forgotten Trek - James Ottens great Trek background page

Profiles in History - Hollywood memorabilia auction


- Richard Coyle's Trek prop info site

Gem Kirk - GREAT pics of Trek uniforms and props! Part of Wm McCullar's IDIC site.



- Official Star Trek site!

Costumers Manifesto - A primo source for all things costume! (WARNING: Some adult content)




- A HUGE listing of Trek auction items from IAW, Profiles and Christies! From StarTrekPropCollector.Com

HeroComm.com - a comprehensive site about the TOS communicators

TK560.Com - another site with info about TOS props, also tutorials on making the tric & comm out of wood!



A forum on Trek props with nice pics. You have to register to view forums

StarTrekHistory.Com - A site dedicated to restoration of the filmed episodes of TOS. Great deleted scenes and behind the scenes info



The latest news about Trek XI and all things Trek!



-
Susan Sackett's site about her experience with Trek as Gene Roddenberry's secretary!



-
Gerald Gurian's blog on all things Trek!


- Frederick's fantastic blog with Star Trek magazines articles, pics and memorabilia! A must see!


-  40 YEARS OF STAR TREK! The online catalog. A must-see!



STAR TREK FAN CLUBS





The oldest Star Trek fan club!





Another longtime Trek club! https://www.trekfederation.com/


STAR TREK FAN FILMS AND CONS



.
The TOS fan film that features actors and others who were a part of the Trek tv shows and movies! Based in New York. 

 


"Starship Farragut"! John Broughton's TOS fan film based in Northern Virginia, filmed in GA. http://www.starshipfarragut.com/index.html

Star Trek: Intrepid - A NEM fan film based in the UK.



- A TOS fan film directed by Tim Russ of Star Trek: Voyager!

Star Trek: The Continuing Mission - Not a film, but an audio play about the Captain & Crew of the USS Montana!
More than just a fan film! This film promises to be the most anticipated fan film ever. After the teaser film "Prelude to Axanar", many have been excited in anticipation of the feature film "Axanar"! George Takei's endorsement helped the film reach a major IndieGoGo goal. If you'd like to continue to help and to find out more, visit the Axanar website! http://www.startrekaxanar.com/ 

-
UK-based fan film. Upcoming film features "Picard" impersonator Giles Ashton!



- Joe Motes' Star Trek/Sci-Fi con, now under new ownership (Joe is still with it tho!)


- Search "Star Trek" to see fan films, parodies, episodes and more! Also a great source for classic and unusual sci-fi!



-
The BIG Trek extravaganza in it's 5-year tour! See a slide show at the site as well as the latest schedule for when it will come to your area!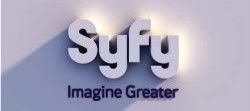 - The former "Sci Fi" Channel, now with wrestling and some non-sci-fi content in addition to sci-fi. Yeah, I'm still puzzled too!

.
Just go to this con! JUST DO IT! You WON'T be disappointed! Established in 1978, it takes place usually the 2nd weekend in July and is fan-run by the "Star Trek Association of Towson"